WELCOME TO DAR JENNA
Experience Morocco from an extraordinary villa!
"Irrespective of whether you are looking for a sportive holiday (golf, mountainbike, trekking ..), to enjoy a relaxing holiday in luxury, to discover the magic of Marocco's landscape and culture, or live the vibrant and intriguing city of Marrakech, Dar Jenna will leave you with an unforgettable experience."
Dar Jenna is located 25km from the magic and vibrant city of Marrakech. An ideal location to discover and explore this amazing city.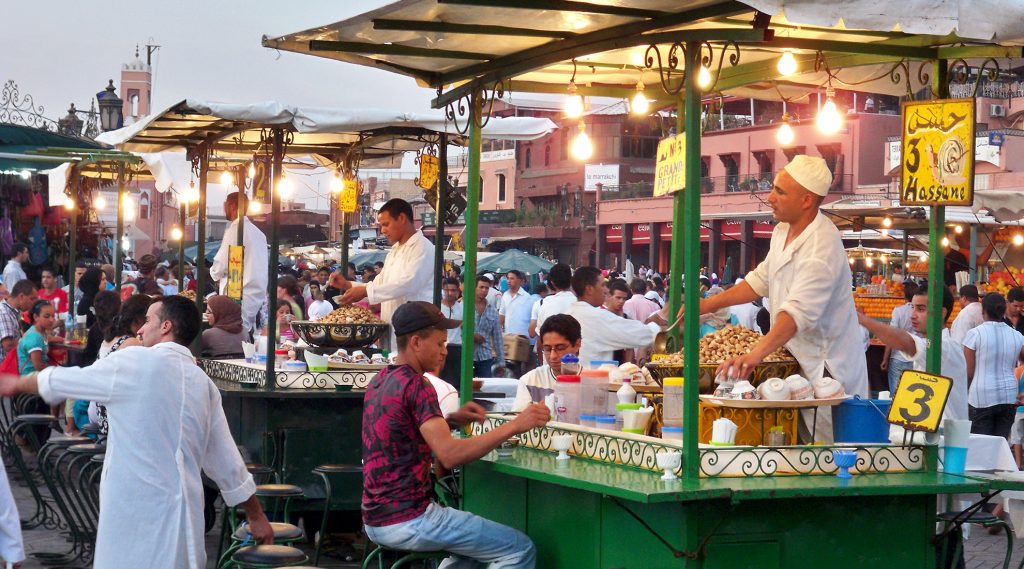 MARRAKECH
Restaurants & Nightlife
Marrakech is a vibrant city with a lot of restaurants and nightclubs.
"Wow…dit is indrukwekkend, en de realiteit is echt nog mooier dan wat je ziet op de foto's. Fantastisch huis met alle comfort, super gezellig ingericht. En dan die tuin, is gewoon een park. Zelden een privé huis gezien met dit soort tuin. Het personeel is ook fantastisch en dikke pluim voor Radja, die altijd verrast met zowel Marokkaanse als Europese keuken"
CAROLINE POLLET
"We hebben hier een fantastische week gehad, het huis oogt als een paleis maar is toch gezellig en die tuin is echt een oase, zalig genieten aan een pracht van een zwembad. Veel mountainbike gedaan en gegolfd. Marrakech is een bruisende stad, echt leuk om in uit te gaan"
ELISSA RAEMDONCK
CONTACT US TODAY AND
Book Your Next Holiday!